We've all been there...

You've learned a bunch of chords, a scale or two, and you're able to play some of your favorite songs and solos.

You've even got your technique up to speed, and you're developing your string bending and vibrato.
But taking that solo or trying to improvise over a chord progression…
You're totally lost

You daren't venture out of that one pentatonic box, resulting in you playing the same old boring licks.
Or maybe that major scale that should work just doesn't help you to hit the right notes when you need them.
So, what's the secret to change?
How do you make that step to finally unlock the fretboard and start creating your own voice on the guitar?

You've got to think differently

Melodies don't just come out of nowhere...they come from CHORDS.
'Lead guitar' and 'rhythm guitar' are not two distinct disciplines to be studied separately.  
If you can see a chord shape on the fretboard, you're already a huge step closer to playing more melodically.
That barre chord you've taken for granted all these years can become the blueprint for literally EVERYTHING you're going to need in your soloing.

Learn FASTER and SMARTER

Many self-taught guitarists don't realize that everything on the guitar is connected, from chord shapes to 7-note scale patterns. 
And that's totally understandable.
There's no agreement between online instructors as to how different musical ideas should be named.
Position 1? Root 6? Ionian pattern?!
No wonder it's not always obvious to see how they are related.
The truth is, EVERY element of rhythm guitar (playing chords) and lead guitar (solos and improvising) can be combined to form one complete whole...
A GUITAR BLUEPRINT SHAPE
That Shape is a simple octave, upon which everything else is derived.

Why the name 'Guitar Blueprint'?

The course is named Guitar Blueprint because that's how I see the fretboard - different musical Layers laid on top of one another, like blueprint sheets.
Once you learn how the different Layers relate to one another, you'll be able to recall any of them within a particular area of the fretboard.
You'll do so from as little as a chord shape or even maybe a simple octave shape.
And when you can do that you'll see entire progressions laid out on the fretboard and know in an instant where those sweet notes are to create more melodic and memorable solos.
I promise this will be the SINGLE, BIGGEST TURNING POINT IN YOUR GUITAR LEARNING and I'm so excited to share this with you!


This will be the SINGLE, BIGGEST TURNING POINT IN YOUR GUITAR LEARNING and I'm so excited to share this with you!


Check out what students are saying about GUITAR BLUEPRINT: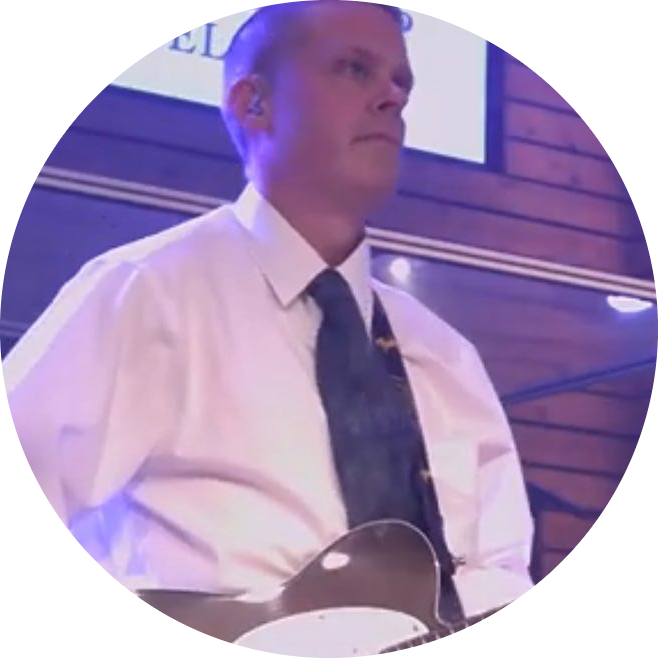 Scott Fowler, USA

"The Guitar Blueprint course is worth every penny! I still can't believe how much content and info is crammed into this course. It is laid out perfectly to follow step by step.
It will be something that I will use forever always referring back to it to learn more.
Great job with this one Ry!!"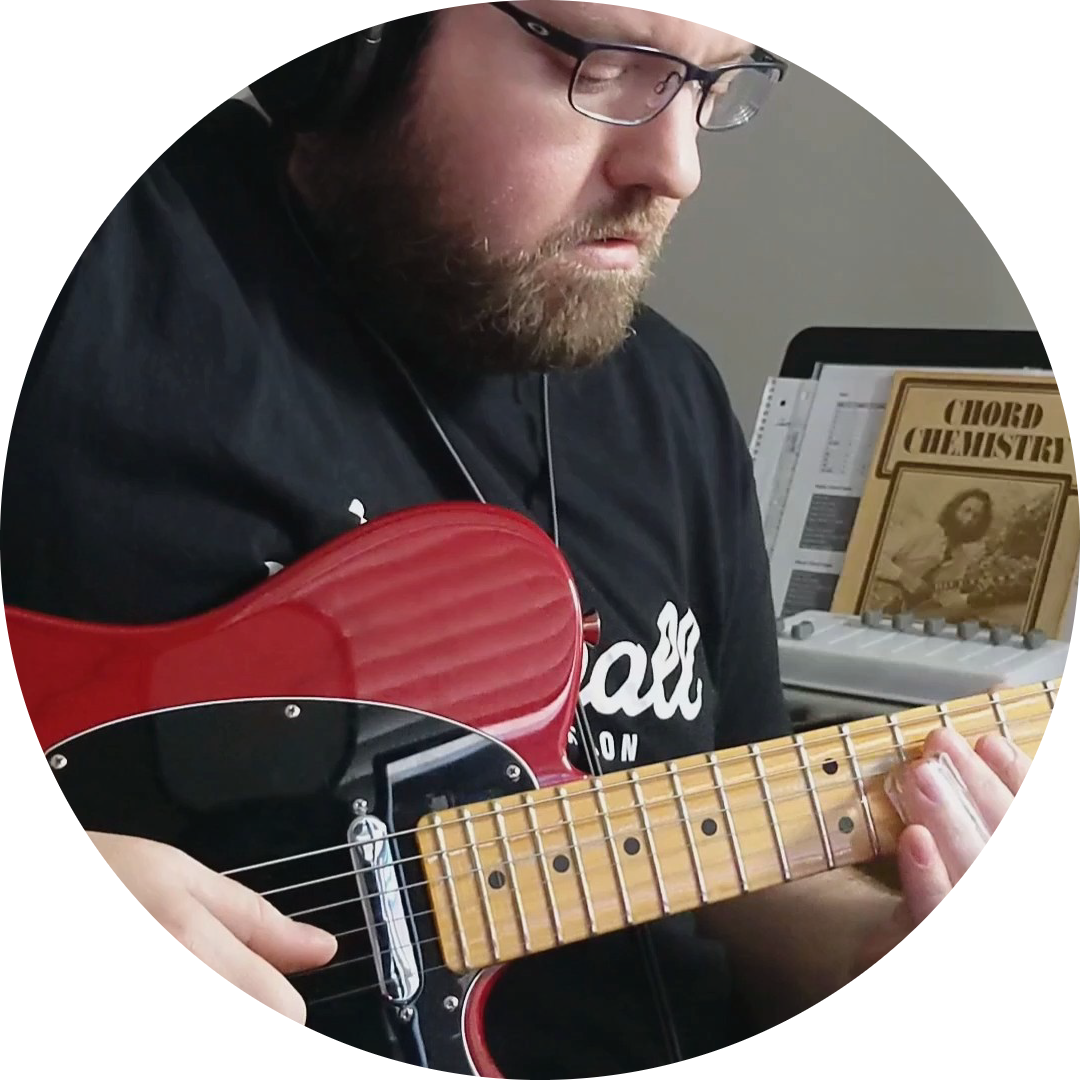 Hank Stone, USA
"The course was fantastic! Guitar Blueprint helps you build and visualize all the elements of the fretboard that are fundamental to your development and proficiency.
Knowing where you are and where you are going will increase your confidence and enjoyment on the instrument!"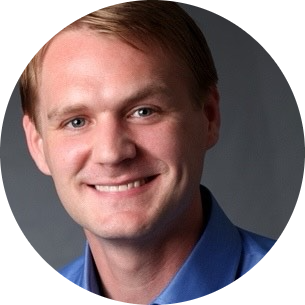 Ian MacMillan, USA
"Through Ry's crystal clear, methodical approach, I now understand how chord shapes, scales, triads, and arpeggios layer together to create the foundation of guitar playing.

Guitar Blueprint is like learning the source code for the fretboard. This course has really been a breakthrough for me and my playing has grown tremendously as a result."

I'll show you how to effortlessly combine:
CHORDS
TRIADS

ARPEGGIOS

PENTATONIC SCALES and

7-NOTE MODES

...to allow you to...


Effectively visualize the entire fretboard by dividing it into five distinct 'Shapes'

Effortlessly play chord progressions anywhere

Apply different Shapes in the same area of the fretboard to confidently play the chord changes

Hit the good notes EVERY TIME and take the guesswork out of your solos

Course Contents
Check out the preview lessons for a look inside the course
A step-by-step approach to mastering the fretboard

The course begins with the five Guitar Blueprint Shapes formed around the major chord and the six principal Major Blueprint Layers.

The first half of the course concludes with an in-depth study, taking a chord progression and playing it in five different playing positions.

You'll be able to not only play all the chords but effortlessly solo over them too.

In the second half, we'll see how the Guitar Blueprint approach can work with the minor chord and the seven Minor Blueprint Layers.

Borrowing elements from:

CAGED 
3 note-per-string 
interval recognition and 
the three-octave approach
 I'll take you through exactly how I visualize the fretboard to take all the guesswork out of your playing.

With my help, you'll be able to see EVERYTHING from just a single Root note!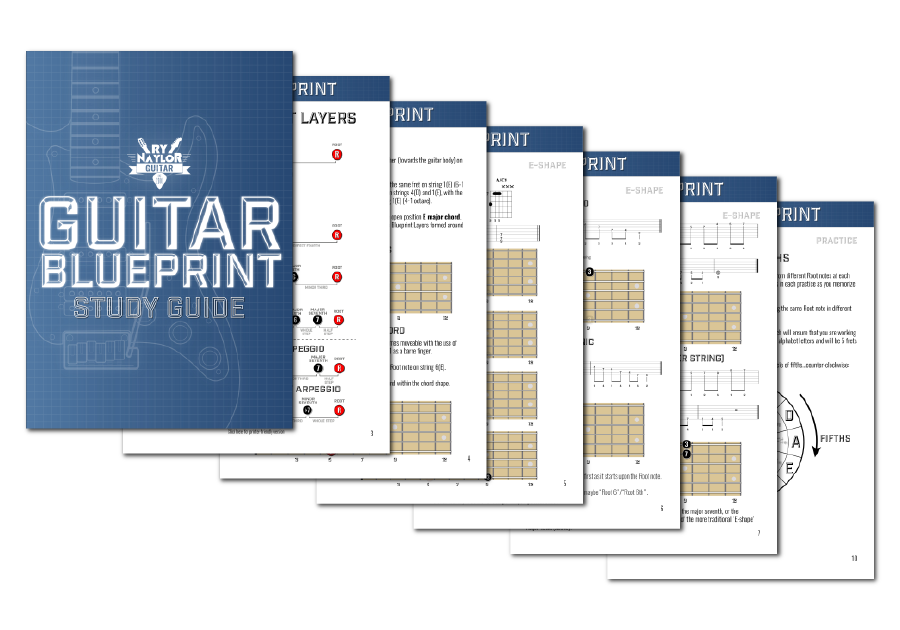 5 hours of video instruction (with animated fretboard diagrams) and a comprehensive PDF study guide (over 120 pages of TABs and fretboard charts of all the material covered in the course)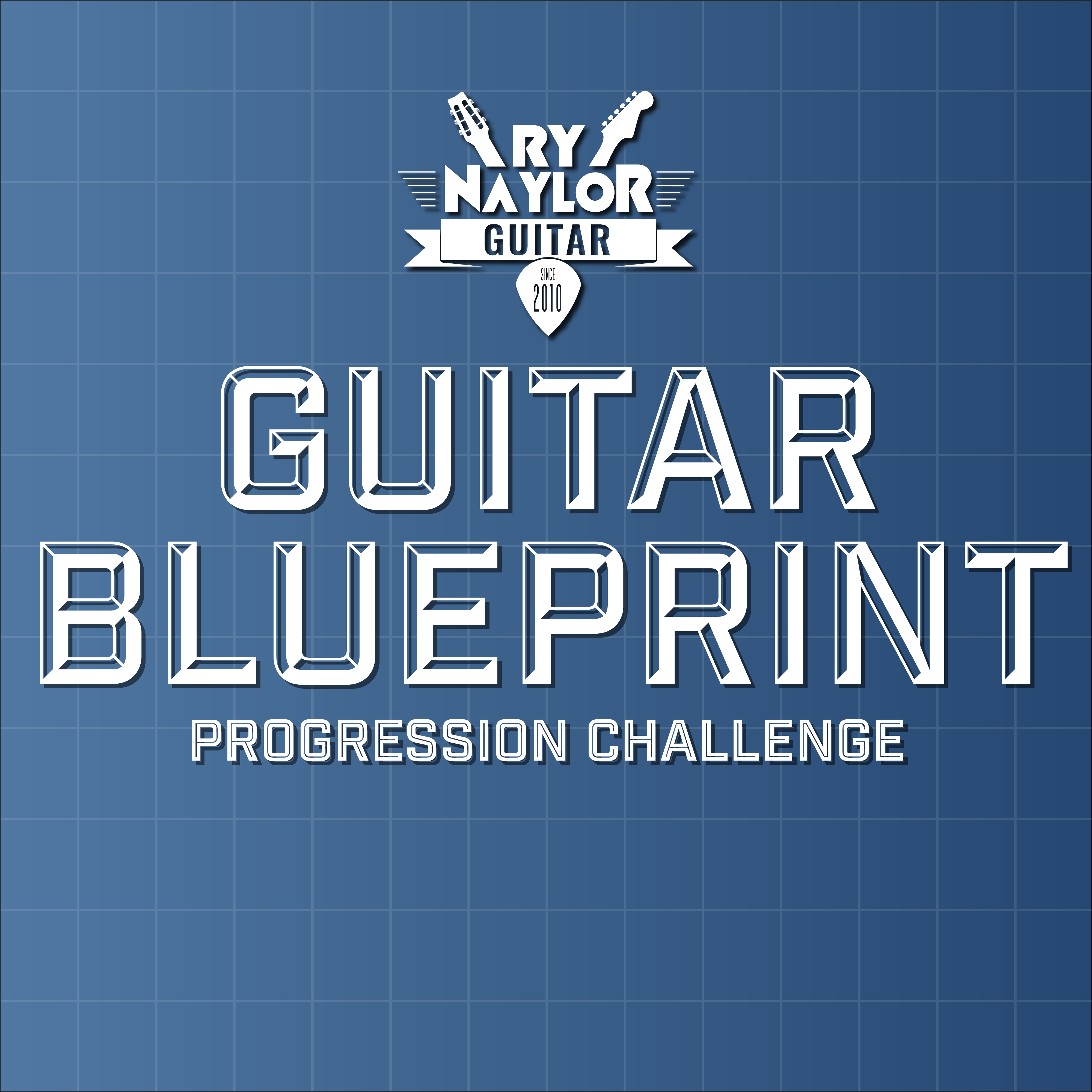 Throughout the course, you'll be applying what you've just learned in a musical context with my chord Progression Challenges.

These are 10 backing tracks of different styles and tempos which have been specially created to help you develop your Blueprint visualization and gain confidence in creating your own guitar solos.

The Backing Tracks can be streamed within the course or downloaded in mp3 format for you to enjoy when you're away from your computer or device.

RISK-FREE

If the course isn't right for you get a full, unconditional refund within 30 days of purchase.

No questions asked.

FAQs
Can I download the videos?
The course videos can be streamed in web browsers on desktop, tablet or phone. The study guide PDF and Progression Challenge mp3s are downloadable, but not the videos (to protect them from being posted anywhere else).
How long do I have access to the course?
Forever! Sign up for Guitar Blueprint once and you'll have lifetime access to the course materials, which will be continuously reviewed and updated based on student feedback.
How will I access the course?
The course videos can be streamed in web browsers or using the Teachable iOS app. The teaching content (pdfs) are downloadable, but not the videos (to protect them from being posted anywhere else).
What format is the course content delivered in?
The course is predominantly video, with animated on-screen fretboard graphics for you to see what I am playing and visualizing at every stage. The accompanying PDF study has all the fretboard charts and TABs.
Is it really worth it?
Definitely! There is SO much to learn in this course that would take weeks to cover it all with a private teacher (which would cost in excess of $1000).
You're getting the entire course and manual for the price of a couple of lessons. You can be learning at your own pace from the comfort of your own home. You will also have permanent access to me as well to ask any questions.
Do you offer any refunds or guarantees?
If you are in any way unsatisfied with your purchase, let me know in the first 30 days and I will give you a full, unconditional refund.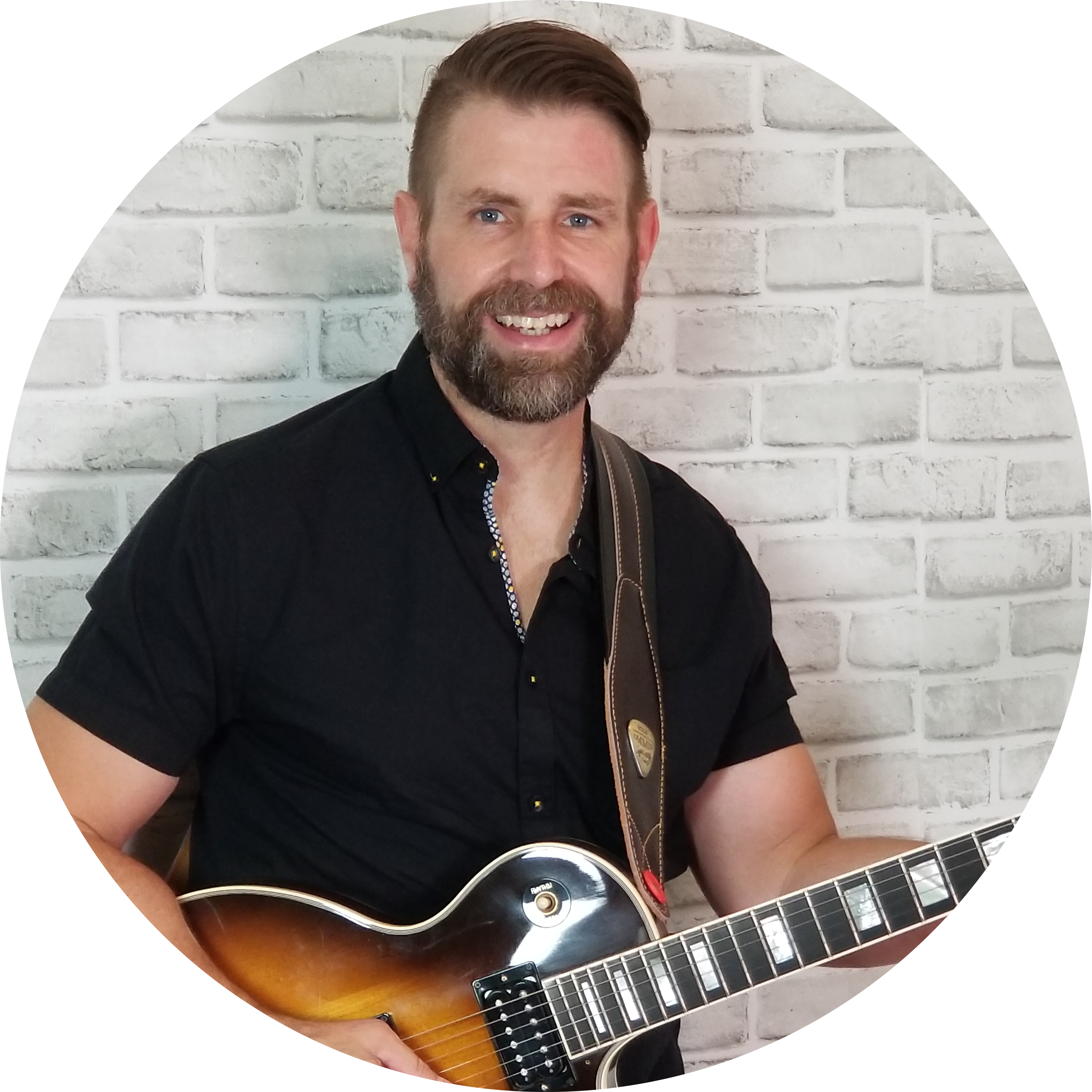 Mark Ranalli, USA

"Guitar Blueprint is a MUST-HAVE for any serious player. Ry takes you through a clear and concise deep dive into the CAGED system like no other course. More importantly, he shows you what to do with it!

For the price of a couple of lessons, there's two years' worth of material jammed into this course."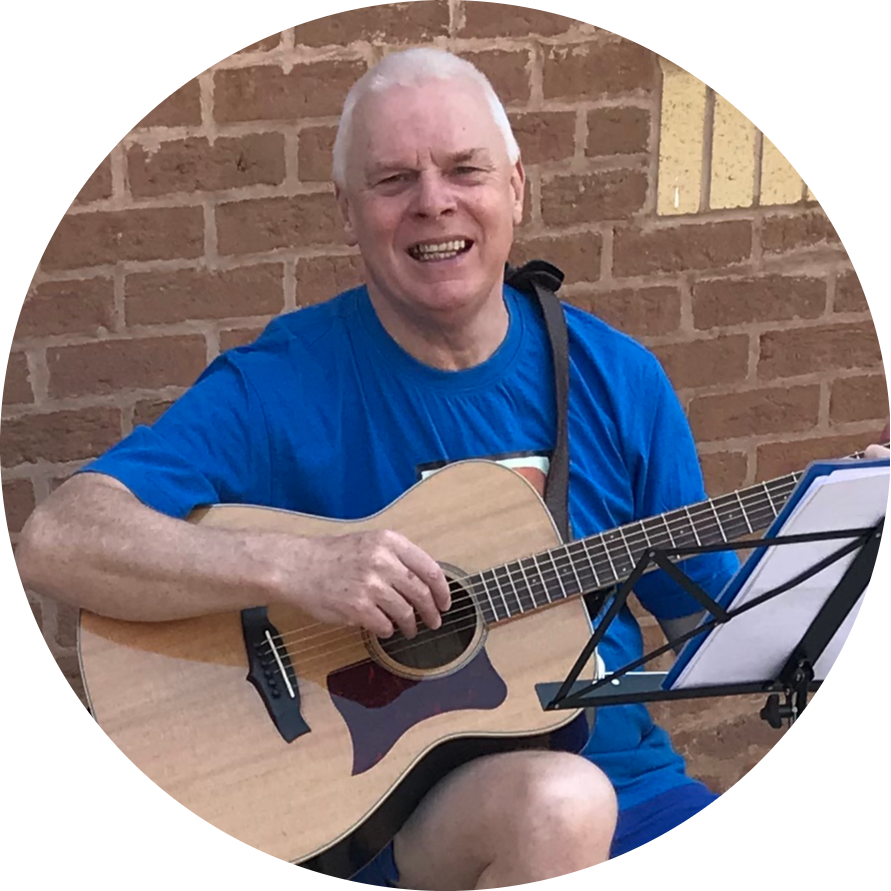 Gordon Lynch, UK

"[Guitar Blueprint] is a satisfying self-discovery journey that delivers a powerful creative vision and musical confidence to the lead guitarist to competently solo over any part of the fretboard using the Blueprint Layers toolbox.

This is a must-do course to increase your guitar musicality and it helps you develop confidence when you want to be more creative on the fretboard."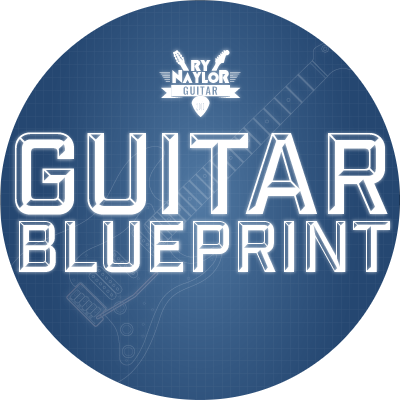 Rob Graham, USA

"If you are an intermediate guitar player looking to advance beyond pentatonic position 1 like I was then the Guitar Blueprint is a perfect choice for you.

If you are a beginner looking to start with an absolutely rock-solid foundation of theory and fretboard mastery then this course is for you also."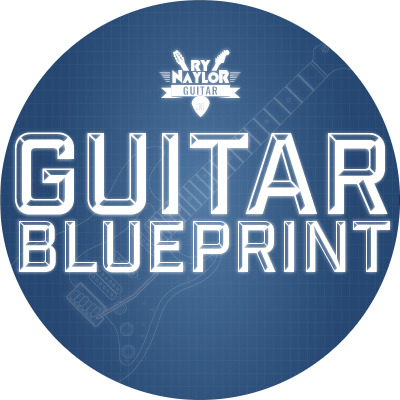 Bill Crelin, USA
"I wasn't sure if the Guitar Blueprint program was the best fit (for me). What convinced me was Ry's very well-produced and helpful segments on his YouTube channel.

I am so glad I decided to enroll in Blueprint as it has been invaluable.

In Ry's program, he uses a more intuitive approach using root and octave anchors along with a small directed amount of theory that just becomes second nature.

No more running patterns and tabs through my head with each chord change. Now if I drift a bit I quickly know where I am and seamlessly get back on track.

Highly recommended for all levels of players!"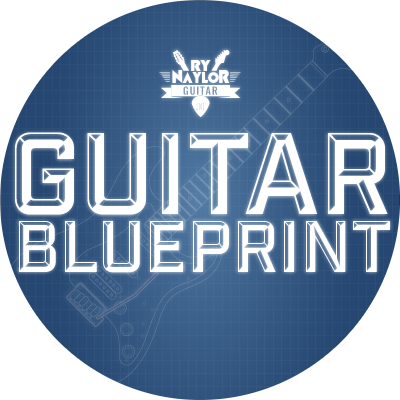 Shawn T, USA

"Ry's layered approach to unpacking the fretboard aided by intuitive visualizations makes this course suitable for all skill levels and music types, shredder to singer-songwriter.
The fretboard is systematically broken down into efficient chunks and then reconnected at the end of each lesson, making this an amazing course to unlock the fretboard visually. Highly recommended."